Focus Inc. Galaxy-Jet Max. can install with 3pcs Epson i3200 heads for mass production or 3pcs Ricoh G5i print head for high droplet big curve printing. It allow you to print on flexible, flatbed and some in-rigular products by the max. printing size of 600mm*900mm*180mm(thickness), the white color varnish one pass printing also can create more value for the martet. 3pcs of 600W big led uv lamp can curve the uv ink deeply to avoid the bending issue. laser fabric senor can detect the printing material automatically to protect the print head.

1). Focus Inc. Galaxy-Jet Max.printing demo with 3pcs of Epson i3200 heads:

2). Focus Inc. Galaxy-Jet Max.printing demo with 3pcs of Ricoh G5i heads:
The four-axis lifting ink cap station is one of our major advantages. It has stable lifting, smooth ink extraction, thorough ink scraping, and accurate alignment. Looking at the world, only FOCUS printers currently use four-axis lifting.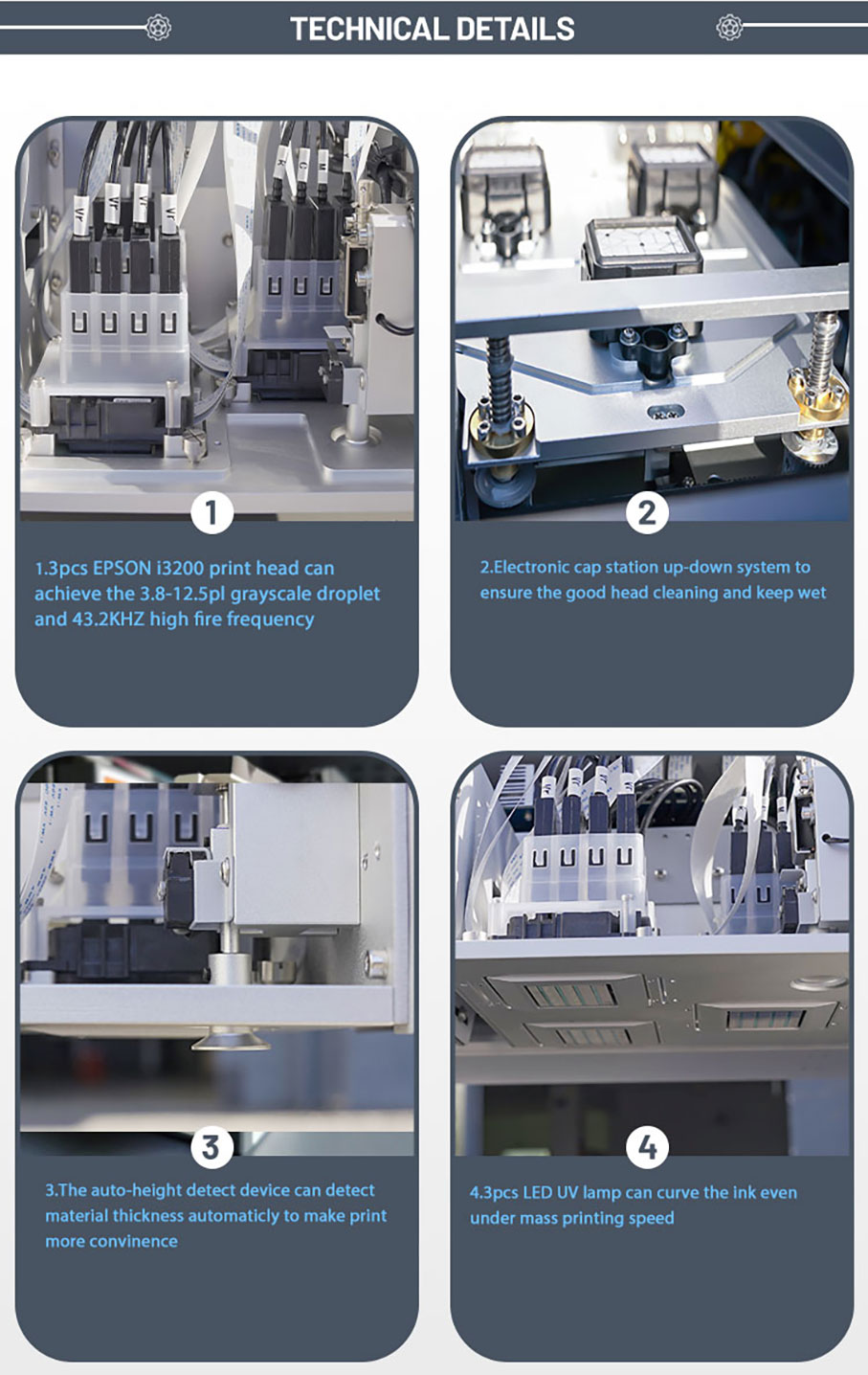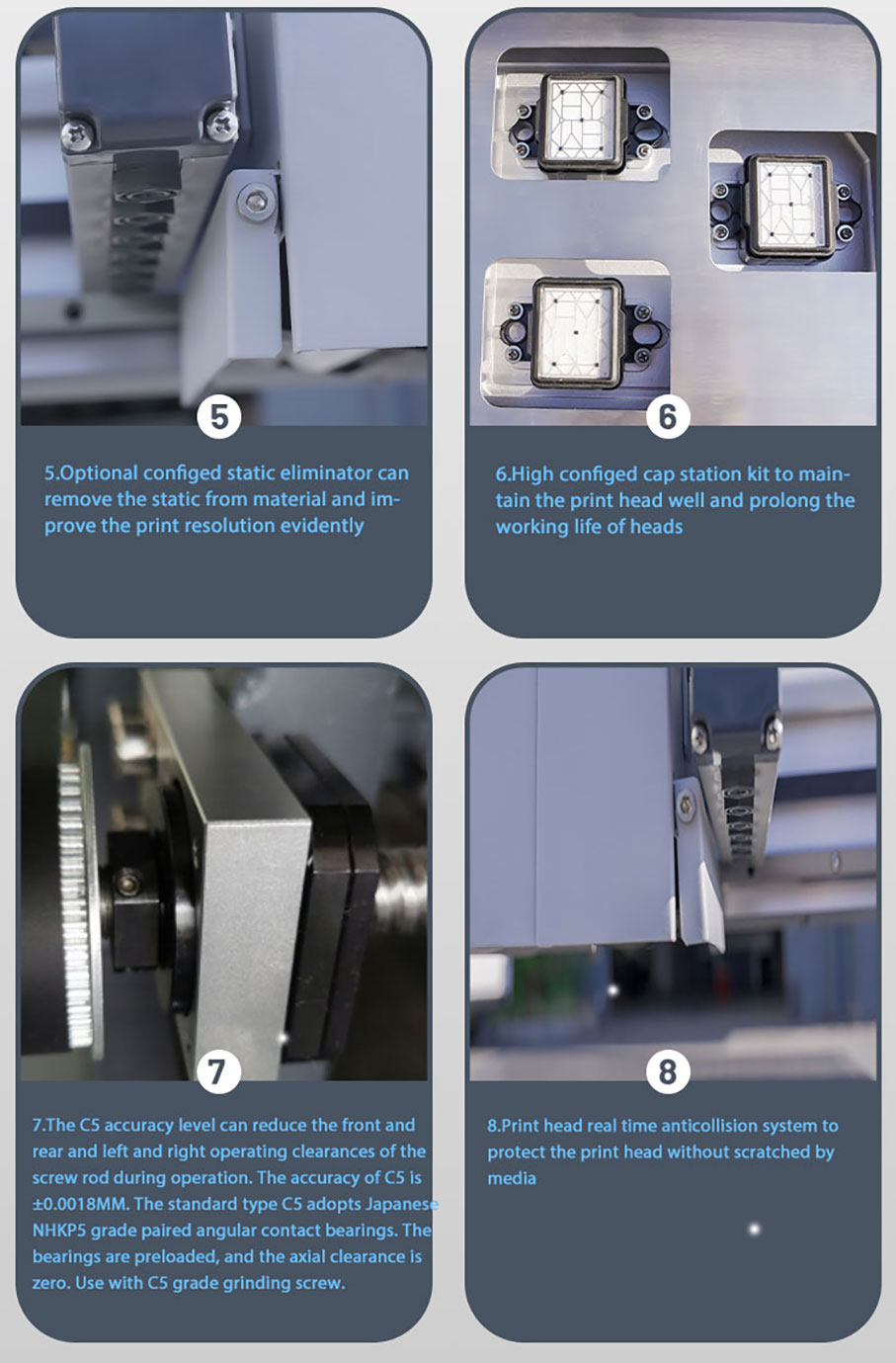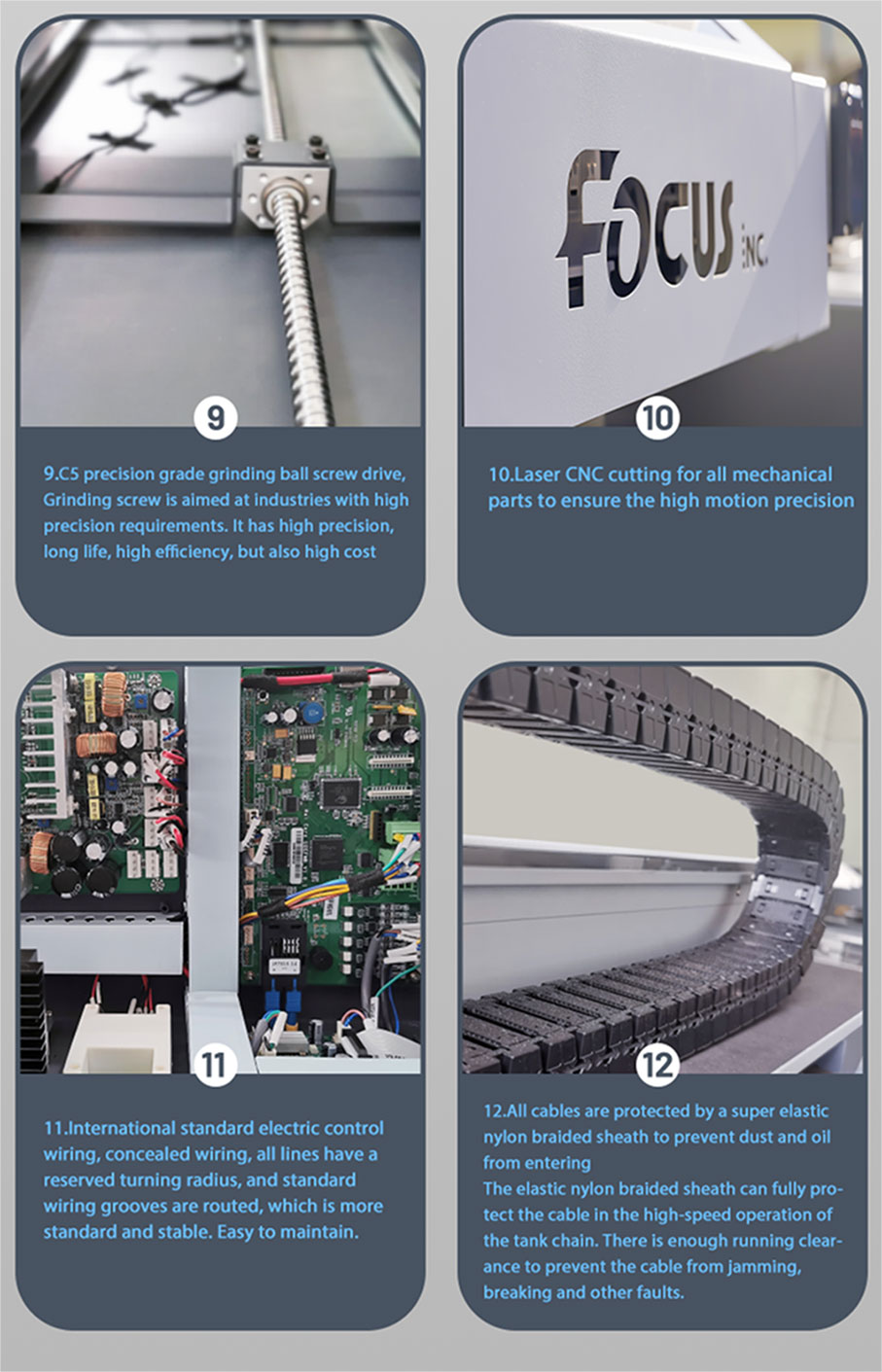 Q1.Are you a manufacturer or just a trader?
A1.We are a manufacturer, our own factory located in Shenzhen,and two branch offices in Shanghai and Shenzhen. With the R& D team, we provide create-oriented unique UV and DTG printers with all clients. We are committed to provide high-quality, environmental-friendly UV. and DTG printers, devoted ourselves to technological innovation.
---
Q2.What materials can this printer print?
A2.It can print on ceramic, metal, glass, wood, acrylic, PVC, plastic etc.
---
Q3.Can the UV printer print varnish and embossed effects?
A3.Yes, please contact us, would like to show you the beautiful sample.
---
Q4.How about the warranty?
A4. We provide a 13-month warranty, excluding print heads and ink system.
---
Q5.Do you provide spare parts and ink too? Where can I get them?
A5. Yes, We can also provide you with the original spare parts.
---
Q6.This is my first time to print, will you support me?
A6. Sure, we provide the tutorial videos, manuals. And our engineers will help you online.
---
Q7.What is the difference of 6090 Galaxy-jet MAX and 6090 Galaxy-jet X?
A7. The 6090 Galaxy-jet Max is equipped with 3 Epson i3200 printheads, which greatly improves the printing speed. Optional automatic height measurement function, trolley anti-collision protection function, four-axis ink stack lift and static eliminator are also available.
---
Q8.What is the difference between UV and DTG?
A8. UV printer is full color printing on glass, ceramic tile, crystal, acrylic, PVC, metal, plastic, stone, leather, rigid sheet, etc.
---
Q9. Is the printer equipped with an automatic cleaning system?
A9.The printer is equipped with an automatic cleaning and moisturizing system, and the printer will automatically clean and moisturize the printer head when it is turned on and off.
---
Q10.Can the UV printer print flexible goods and bottles?
A10. Yes, it can.